ABOUT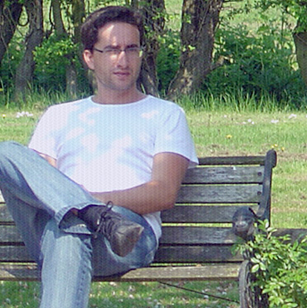 Paulo Cabrita
A gap, an empty space, dividing two sides. The opportunity to build a bridge, start a creative, passionate, solid and engaging project, a journey. Don't fall into the empty space. Don't be divided or isolated. Create connections, build your own bridge, unforgetable experiences…
Hi! I'm Paulo.
I have been interested in this area of creativity since I was a child. I have a passion for designing with creativity. Gifted with a strong natural drawing ability, which for me has been developed with hard work and dedication.
I have more than 10 years advanced experience in Print Production, Graphic Design, Web Design and lately I have been working on UX/UI design projects.
I started my career in Lisbon - Portugal as a Graphic/Web Designer. I came to the UK and did some freelance Web Design near Norwich.
After this I went to the Midle-East to work in Bahrain as an Art Director at AL Waraqoon, returning to the UK to work in Cambridge at Studio 24 as a Web Designer for about 2 years.
Worked for about three years as a Graphic/Web designer, Frontend/Backend Developer for the MK Group in Norwich.
Presently I'm working as a Freelance for different companies.
I'm very creative, have strong natural drawing abilities and have excellent communication skills with clients and delivery of their requirements. I have extensive experience in Web Design, particularly in HTML5, CSS, CMS (Wordpress, Joomla, Prestashop), SEO (Google Analytics and Google Webmaster Tools).
Have experience with PHP, phpMyAdmin and some Javascript.
I'm proficient on MAC, PC and LINUX operating systems and have advanced work experience in Adobe CC apps, including, Photoshop, Illustrator, Indesign, Dreamweaver and Acrobat Professional. I'm also experienced in QuarkXpress, Sketch, CODA and Sony Vegas (video production).
Lately I've been developing UX/UI design projects with Sketch, Invision and Webflow platforms. I like to be updated with the latest Design trends and one of my favourite resources at the moment is uxdesign.cc